What is the difference between an Solid-state Relay and a power MOS FET?
Last Updated:
September 19, 2018
There are DC Solid-state Relays and AC Solid-state Relays.
A Power MOS FET Relay can be used with either a DC load or AC load.
Leakage current causes the lamp to light dimly. A bleeder resistor is added to prevent this. The Solid-state Relay requires a snubber circuit to protect the output elements. This is the cause of Leakage current.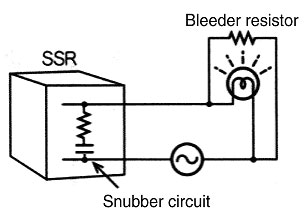 Because the leakage current is very small (e.g., 10 mA max.) the lamp does not light dimly. This is because a snubber circuit is not required to protect the output element MOS FET. A varistor is used to protect the MOS FET.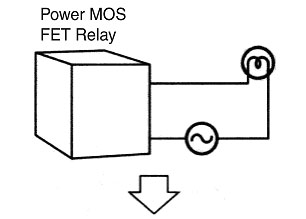 The circuit can be simplified and work reduced because a bleeder resistor is not required.